Nichols Kaster, PLLP congratulates Steven Andrew Smith, David E. Schlesinger, and Matthew A. Frank on being selected to Minnesota Lawyer's inaugural Power 30 List for Employment Lawyers. According to the Minnesota Lawyer, the Power 30 List includes "power brokers who lead and influence various parts of the Minnesota legal community."
Nichols Kaster handles cases involving employee rights, wage theft, 401K/ERISA, consumer rights, civil rights, and social injustice. Steve, David, and Matt dedicate their practices to fighting for victims of discrimination, harassment, and retaliation.
The Power 30 List can be found here.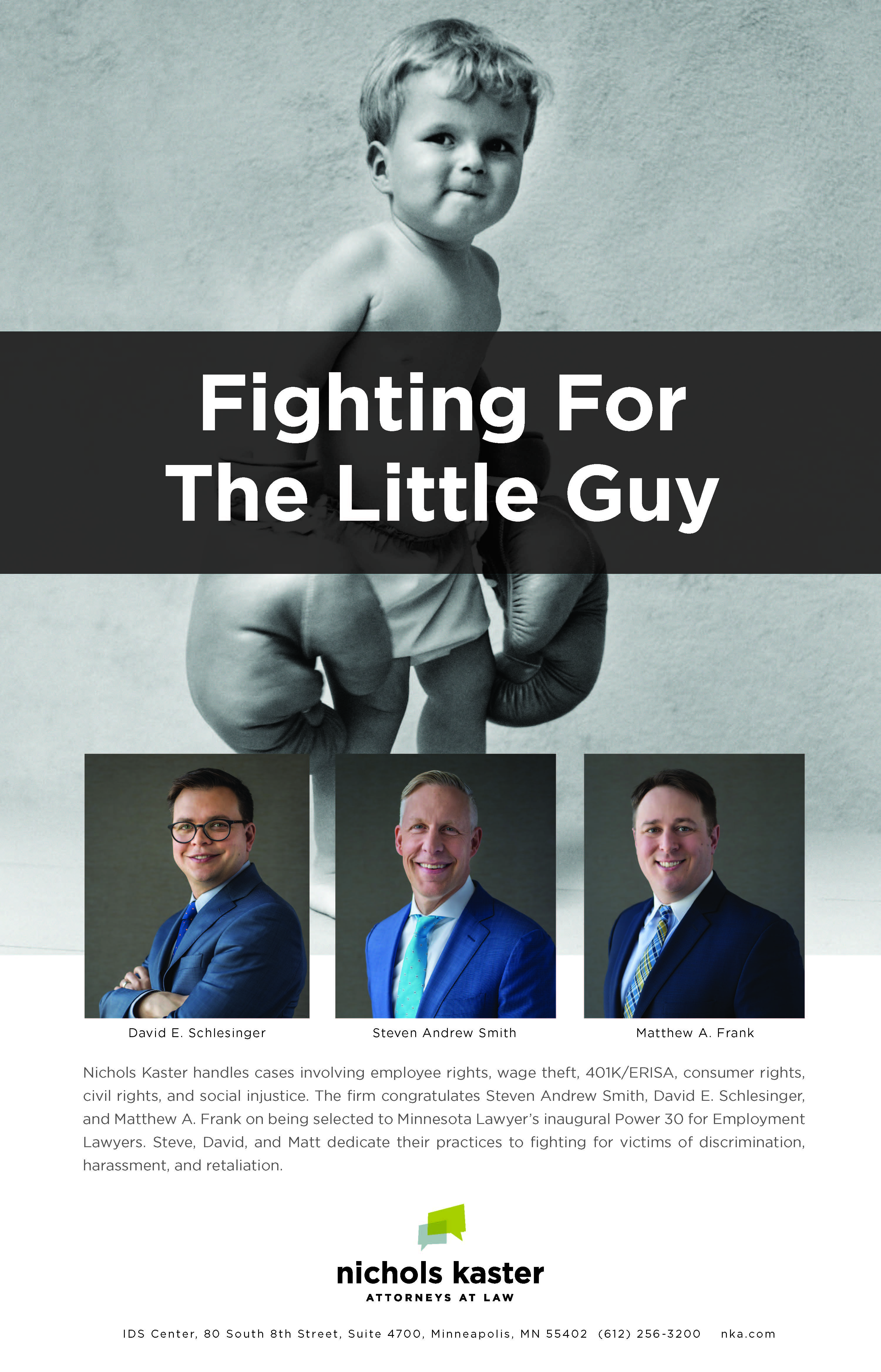 d here.